Our Story
15 years' experience
in Italian design
Like all good stories, ours has been full of challenges, obstacles and twists.
Ciao! I am Teodora Lazar and I confess that I'm an addict:
I cannot live without Italian design.
For the past 17 years, I have been immersed in the astounding culture of this beautiful country and learned to fully embrace and adopt its philosophy.

My Italian journey started in 2006, when I worked for two years in marketing for a top product design company. This is how I discovered Italian furniture design and an amazing new universe opened up in front of me. And, like every new convert, I quickly became a devoted follower.

In February 2008, in Bucharest, I opened Dedalo, an agency representing premium Italian furniture brands, like Ditre Italia.
Little by little, I managed to create an appetite for tasteful, top-quality design, in a country that was only just discovering Italian design. Italian furniture was soon mesmerising more and more Romanian customers.
For myself, back then, it was simply a missionary's labour of love. In 2010, I moved back to Rome and allowed Italy to polish me, like a marble block, gradually acquiring a different, more refined way to look at the world and enjoy every detail that life encompasses. For in Italy, beauty, like the sea, is never too far away.

New brands were soon added in the Dedalo Agency portfolio and the business expanded, growing from three factories in 2008 to more than twenty factories in 2021, all of whom we proudly represent in four countries (Romania, Bulgaria, Hungary and Republic of Moldova). Our team has grown as well, to four design enthusiasts eager to bring the Italian lifestyle to as many projects as possible.
Design. Quality. Comfort
For us, this is the perfect triangle and we ensure that all three criteria are met by the brands we exclusively represent. We work solely with premium factories, whose products meet the highest standards in the industry.

Quality is of paramount importance to us. We are continually in touch with the factories and pay regular visits to test the products and discover their newest collections.
Impossible ideas made possible
We supply premium expertise solutions for HoReCa & Office Contract Projects, from cost analyses and product recommendations, to full end-to-end support during execution, logistics and installation.

Our successful collaborations range from global hospitality brands to independent projects for hotels, resorts, restaurants, bars, but also offices and retail spaces.
What sets us apart is our ability to supply 100% custom-made products, manufactured in Italy by our network of artisans under our constant professional supervision. We monitor the process, from the selection of materials and fabrics to completion, delivery and installation.

Through our Residential Project Management division, we offer the highest standard services for luxury-end projects, blending our know-how, network of artisans and passion to obtain outstanding results. For every truly unique residence must be bespoke.
Our values
Empathy
The struggles in our first years led us to understand that our business is not just about the product, but ultimately about people, a philosophy that we follow in everything we do. We recognise and understand the perspective of each stakeholder involved and always show patience, availability and respect.
Dedication
We regard our work as a `labour of love`, and this is noticeable in the enthusiasm and commitment we show. We prefer to focus on solutions rather than problems, and always strive for professionalism and long-lasting relationships.
Flexibility
Having a flexible mindset enables us to adapt to changing circumstances. The world itself is ever-changing, so we choose to adapt to our customers' requests and always focus on solutions tailored to their needs.
Our team
Teodora Lazăr
Business Development Manager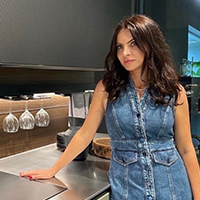 Gabriela Popa
Brand Manager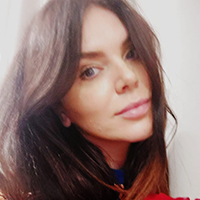 Isabela Dumitru
Business Development Assistant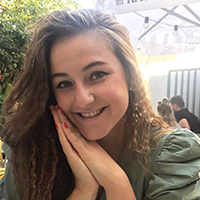 If you resonate with who we are and what you do.
Kindly contact us using the form below